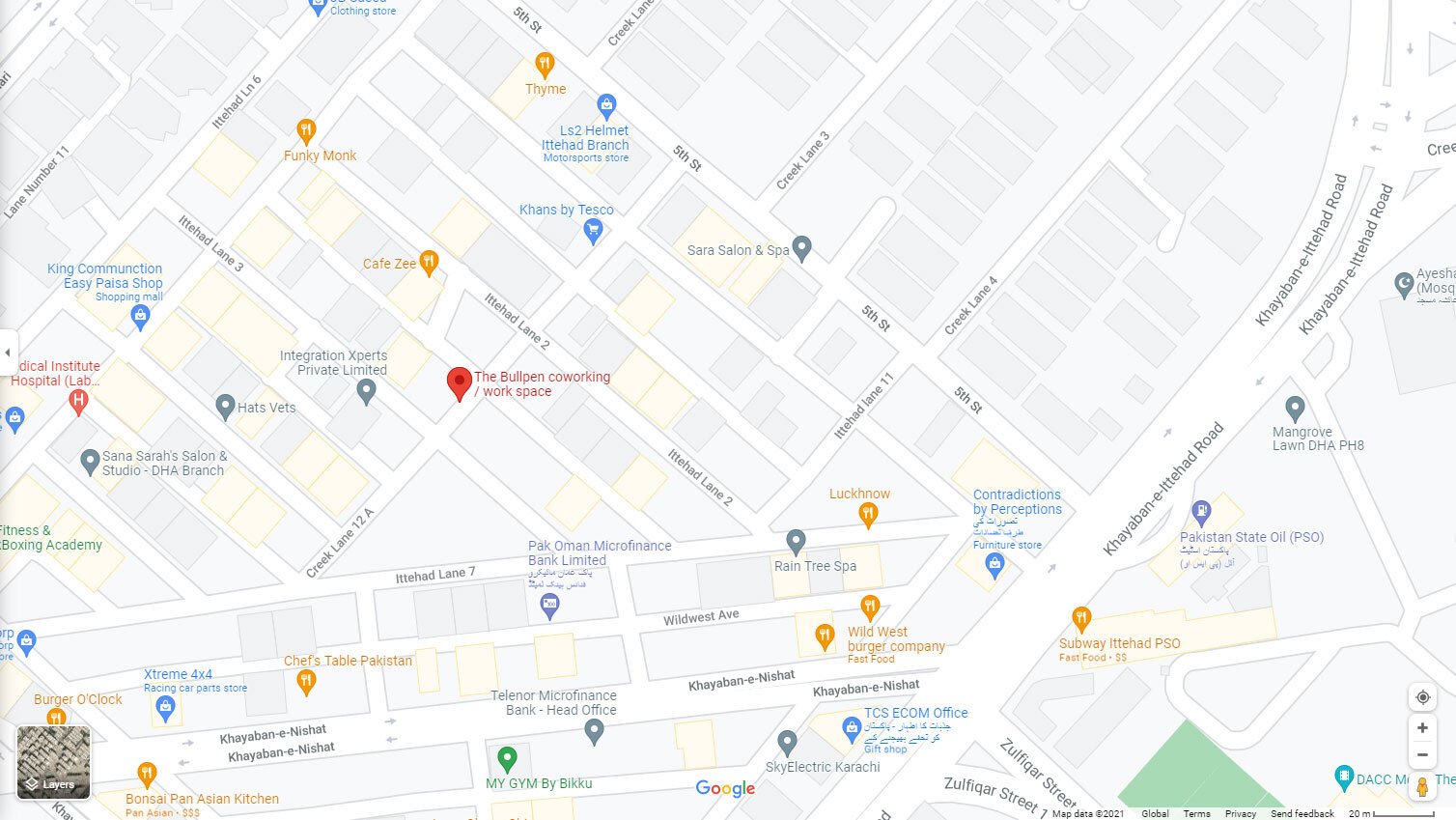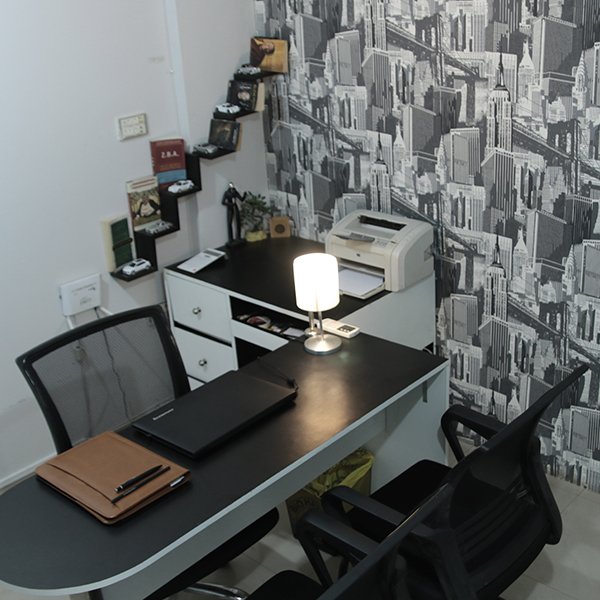 For The Budget Concious
Entrepreneur
You Are established and optics matter to your business or perhaps, you want to give yourself or your employees a space that motivates them. Something that provides aesthetics, functionality and extra facilities, from a 50 person event space to the most beautiful rooftop patio or our signature cafe "manhattan express" this place has everything a workspace can offer and more. A true game changer, pay only for the space you use but get so many extra perks that it makes your experience worth a lot more.
A wonderful co-working space I must say. Absolutely AMAZING for startups and entrepreneurs like me. Really calm and non intrusive environment indeed!
Nice & professional working environment. Respect of everyone's privacy. Ambiance 10/10
Great Place for work. Management peoples are really good and helpful. Best coworking place in DHA. Recommended
Free Coffee if you like, but the great ambiance matters the most. A Brilliant Co Working Space. The Bullpen Karachi
Zuhair Sharif
2 years ago
In search of Coworking space in Karachi, I am glad I found this place, Its such a great peaceful place to work at without any distractions, I highly recommend this to freelancers who want to work efficiently
Anushka Sajjad
3 years ago
I love the concept this coworking has gone with, especially with the business lounge seperate from the work stations, having client meetings is great for me